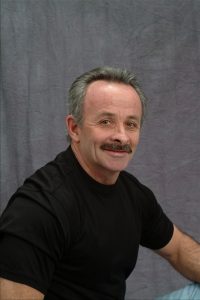 Well-known international lecturer Dr. , with Integrated Manual Therapy & Orthopedic Massage, will be holding a 5-day Intensive Seminar on Integrated Manual Therapy and Orthopedic Massage in Red Deer from February 15-19.
CRMTA members get $150 Off this advanced seminar intensive (regular $699 US, now only $549 US).
You can also register for the Upper Body or Lower Body portion of the five day individually if you cannot attend all five days and pay $275US each for either Upper or Lower Body Portion only.
Where: Black Knight Inn: 2929 50 Avenue, Red Deer Alberta T4R1H1
When:
Full Five Day Intensive: 9 a.m.-6 p.m. each day
Upper Portion attendance only: Friday 12 (noon) Sat/Sun 9-6 p.m.
Lower Portion attendance only – Wed/Thurs – 9am-6pm and Friday 9 a.m.-12 (noon)
Course info:
Advanced and extensive hands on training for the entire body, addressing sports massage, sports medicine and orthopedic massage.
They cover 30% more advanced information than the upper/lower body seminars combined, including releasing the superficial fascial front line, posturology, and the ability to tie the entire body together to sort out complicated pain patterns. You will learn sports injury prevention, and how to align your work with sports medicine specialists.
All conditions listed for the upper and lower body will be covered in more detail, with more emphasis on structural integration and the ability to see how one area of the body can cause compensation patterns throughout the body.
We will look in greater detail at things like upper cross syndrome, lower cross syndrome, ascending pain patterns, descending pain patterns, biomechanics, and myoskeletal alignment.
*40 CEU's are awarded upon completion of this seminar.
Register NOW:
Online: https://orthomassage.net/collections/seminars
Email: [email protected]
Phone: 800-643-5543